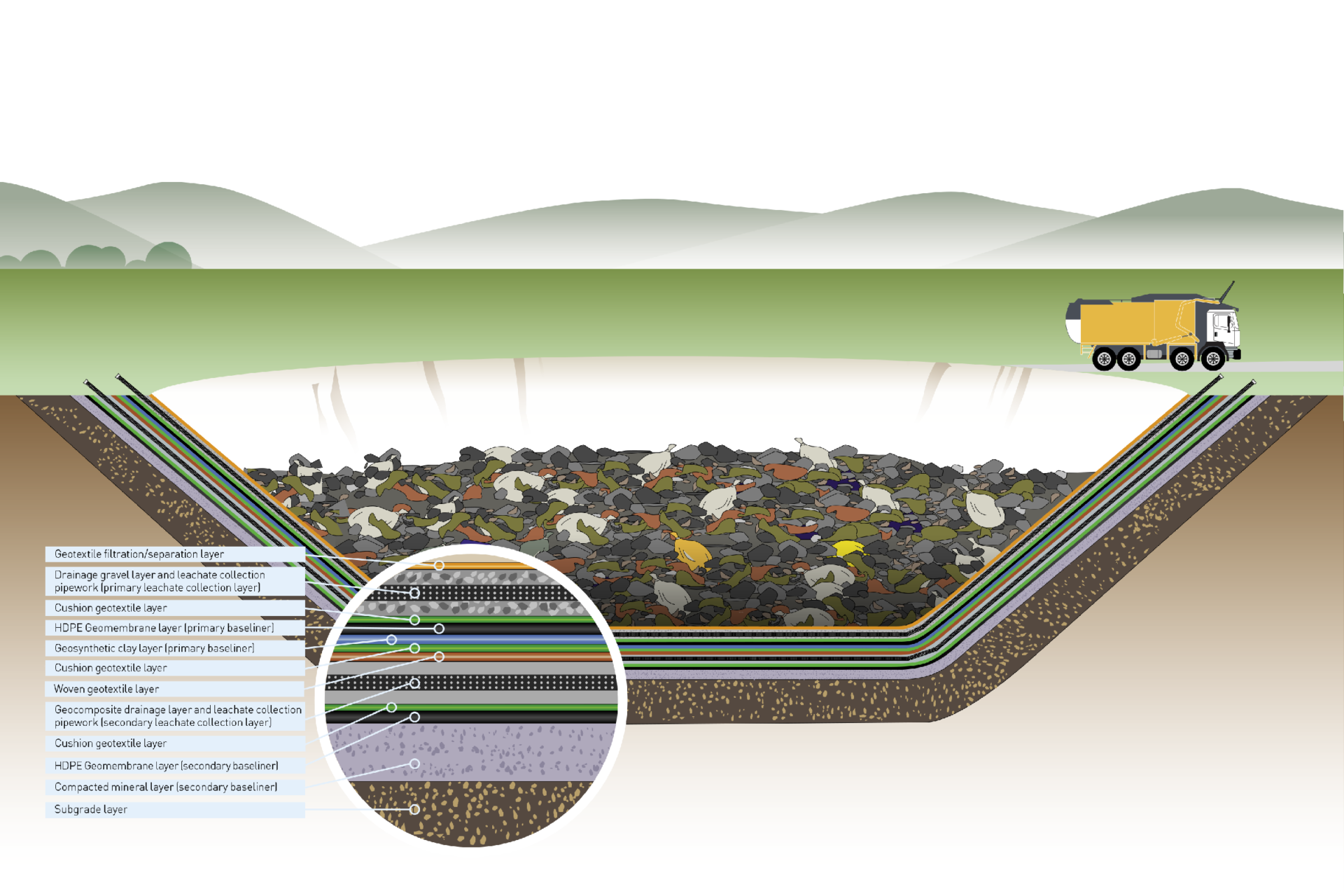 Southern Waste ResourceCo has invested in a multi-million-dollar purpose-built disposal facility in South Australia, as we move to step up our capability in managing Australia's waste.
Our construction of a highly sophisticated disposal cell raises the bar in environmental and engineering performance and has been designed to accept all types of waste generated from contaminated sites.
It means certain waste streams can be moved off source sites, where they pose a risk to the environment, to a purpose-built facility of world standard, where they can be safely and appropriately managed.
The Double Composite Lined Disposal Cell reflects best practice landfill design and construction and Southern Waste ResourceCo complies with all EPA requirements, as the regulator of the facility.