The people of ResourceCo are the secret of our success. Therefore, we strive to ensure that each and every ResourceCo employee returns home injury free. To achieve this goal ResourceCo conforms to all relevant legislation and requirements while ensuring the appropriate policies, procedures and facilities are in place across all our facilities.
Through continuous review of our safety policies and our commitment to the communication and consultation approach with all employees we aim to facilitate a safety culture in all our operations.
The ResourceCo Occupational Health and Safely Policy and our proactive approach to hazard management has resulted in a steady decline of reportable incidents and significant reduction in workplace accidents, with the number of Lost Time Injuries decreasing by 90% since 2004. This success has been driven from all levels of our business, as we strive to minimise health and safety risks within our operating environment.
Our safety campaign 'Project Prevention – Think, Act, Be Safe' is delivered on an ongoing basis to all our staff and underpins our values and dedication to keeping people safe.
This message is also communicated to our customers, visitors and contractors visiting our site, to ensure that all works are undertaken in the safest possible manner at all ResourceCo locations.
Life Saving Rules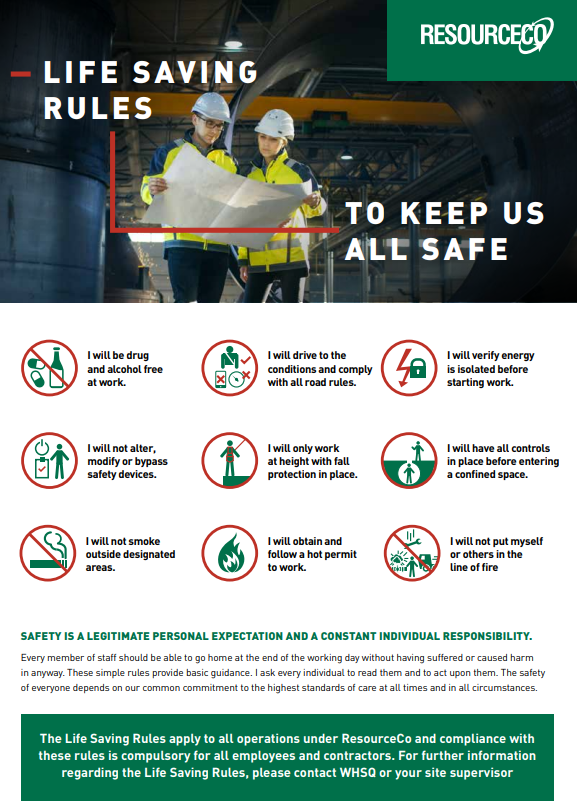 Hazard Management
Our business activities often include potentially hazardous tasks, including; the operation of plant machinery, conveyers, working at heights, moving vehicles and exposure to loud noise. As a team, ResourceCo approaches issues created by these conditions with a view to continuous improvement.
We have strategies in place to address dust suppression and plant guarding. Using water spray systems, foggers and dust extraction systems we have greatly reduced the amount of dust generated by our operations and our fixed plant guarding complies with the Australian Standard.
Asbestos management
ResourceCo's EPA licence states that we are unable to accept asbestos*.
The ResourceCo Asbestos Management Plan and The Asbestos Control Safe Operating Procedure ensures that any material delivered to ResourceCo containing asbestos is identified and handled in a safe manner to prevent inclusion into the manufactured final products.
ResourceCo provides a list of sites which accept asbestos to all customers that are rejected due to a contaminated load.
* ResourceCo can accept asbestos waste at our Southern Waste ResourceCo site at McLaren Vale.
Certifications
ResourceCo is focused on safe and sustainable operations at all our facilities across Australia. The strict integrated management system comprises of inspection, auditing, training and competencies, risk and hazard management and other legal requirements.  ResourceCo continues to earn multi-site certification during annual audits of its operations and facilities. ResourceCo is certified across the 45001:2018, ISO 14001:2015 systems & ISO 9001:2015.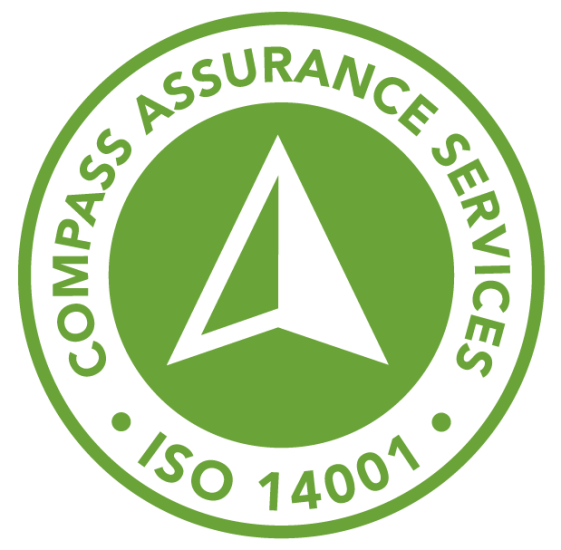 We believe we can no longer just discard things because we have used them before. We need to find new ways to recycle and reuse everything. We are ResourceCo.