NOW RECYCLING A WIDER RANGE OF MATERIALS
ResourceCo's expanding nationwide network of resource recovery sites are strategically located throughout Melbourne, catering to a wide range of clients with various resource disposal needs.
Integrated Resource Recovery & Product Supply – Brooklyn
ResourceCo's integrated soils and mixed materials recycling facility in Melbourne's inner west offers clients an efficient and sustainable solution to material disposal and product supply – all on one site. Located at 125 Bunting Road, Brooklyn this site offers multiple efficiencies to clients – it's located near key infrastructure projects and doubles as a facility where disposal can be offloaded alongside the supply of new products and accepts a wide range of incoming waste streams.
Incoming Material & Waste
Construction, Demolition & Civil Waste Material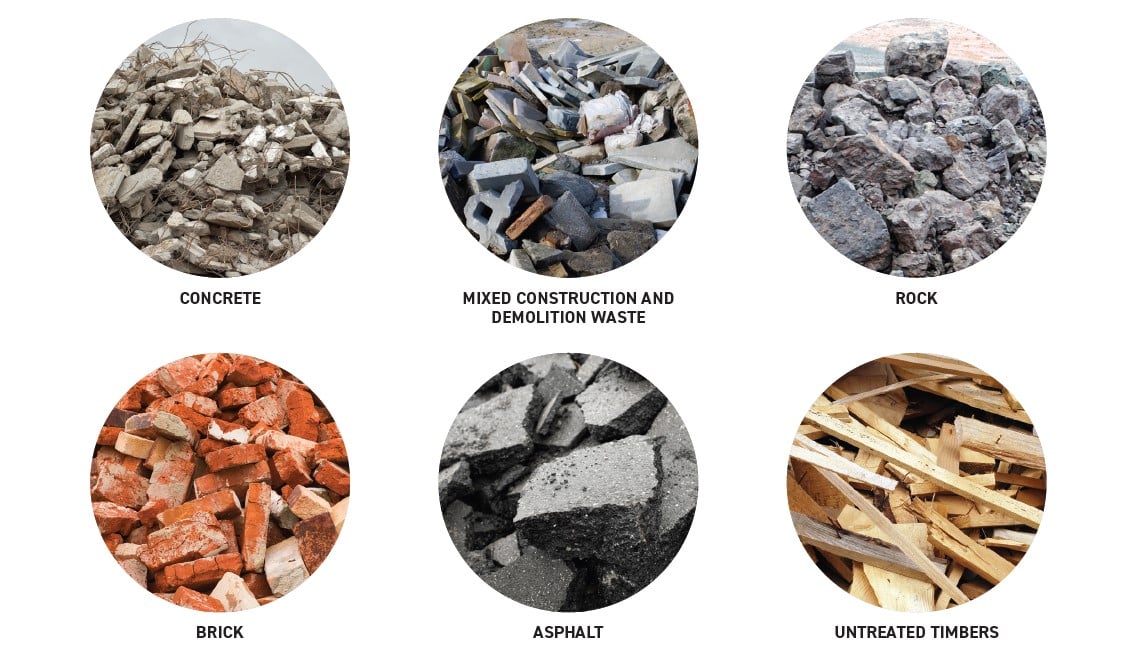 Soils

Outgoing Products
To ensure ResourceCo's products meet the expectations and specifications of our customers, we maintain an extensive program of consistent and universal product sampling. Sample collection and analysis is carried out by an independent third-party geotechnical laboratory, with a full sampling history filed for compliance and auditing purposes. Environmental sampling is undertaken periodically throughout the year to meet licensing or regulatory requirements where applicable.

ResourceCo can also offer a tailored sampling plan and product certification to meet specific contract specifications on a project-by-project basis.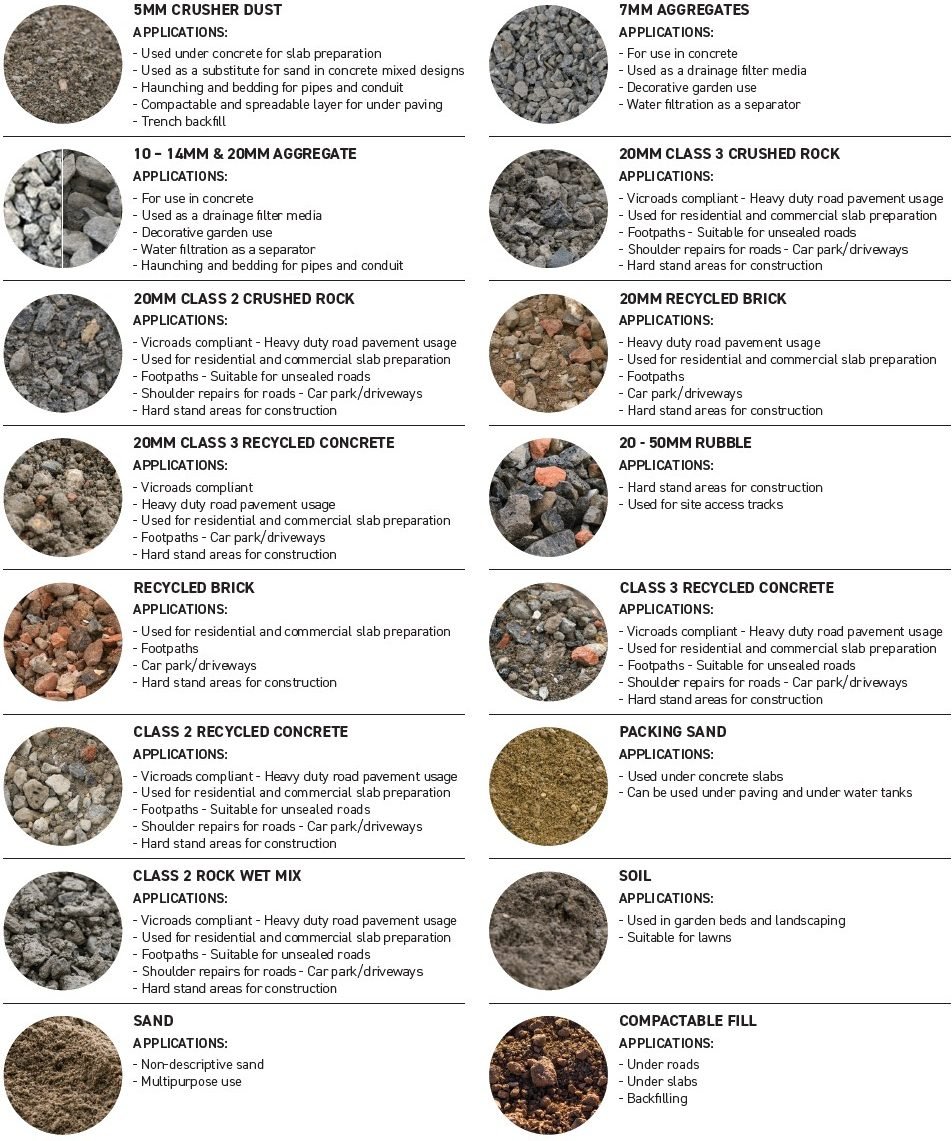 Clean Fill Sites
ResourceCo's soil reuse services include the reapplications of material at a new development site, at a site where landscape alterations require fill as well as within depositing soil within one of our various clean fill sites. ResourceCo's Victorian clean fill sites are located around at strategic locations across Melbourne:
North – Oaklands Junction – 345 Oaklands Road, Oaklands Junction VIC 3060
West – Bacchus Marsh – 1 Bonnie Vale Road, Bacchus Marsh VIC 3340
Southeast – Langwarrin – 150 Quarry Road, Langwarrin VIC 3910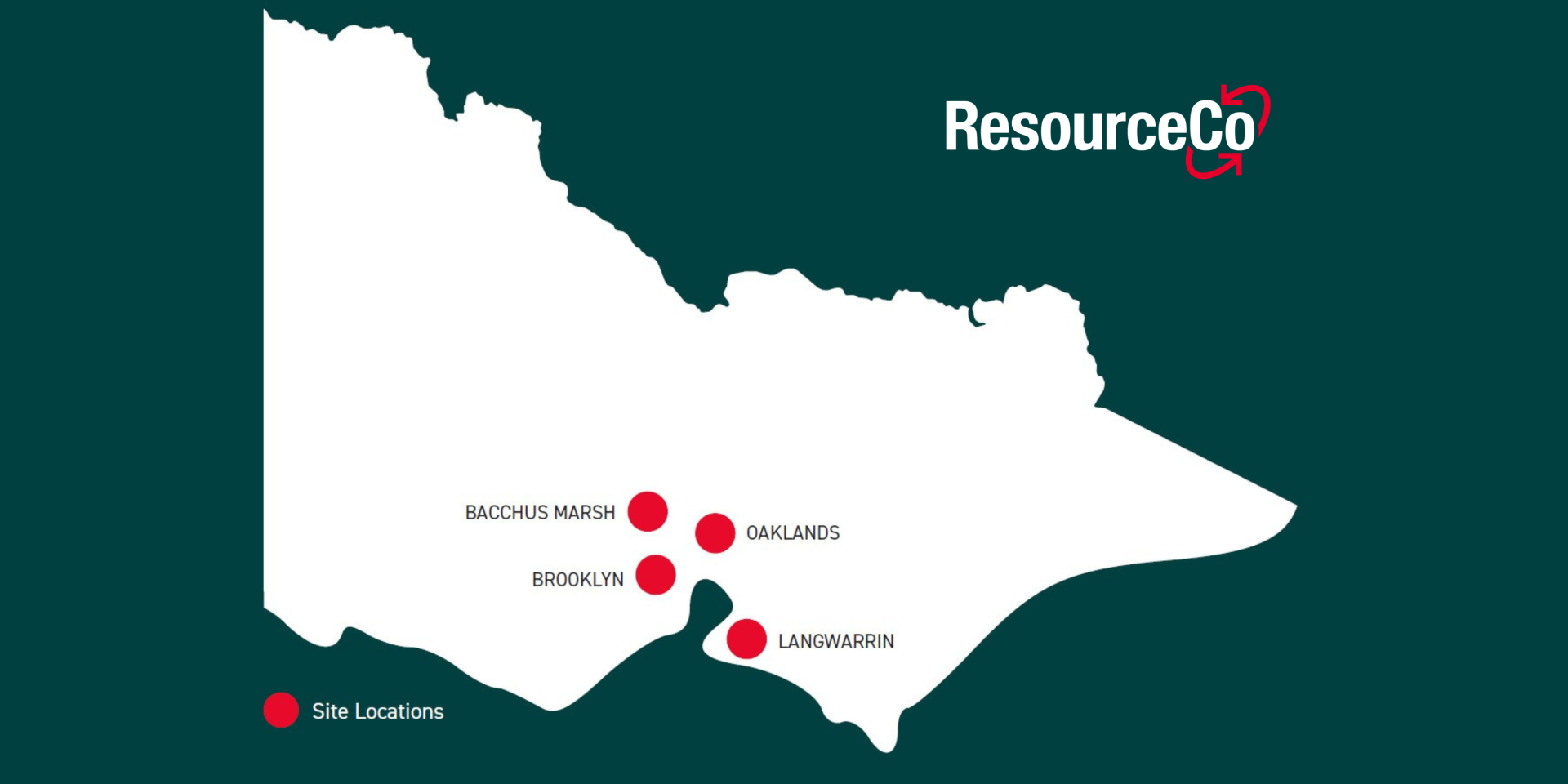 Download our Victorian brochure below or call us on 1300 696 733 (Press 1 'truck & plant enquiries') to learn more.