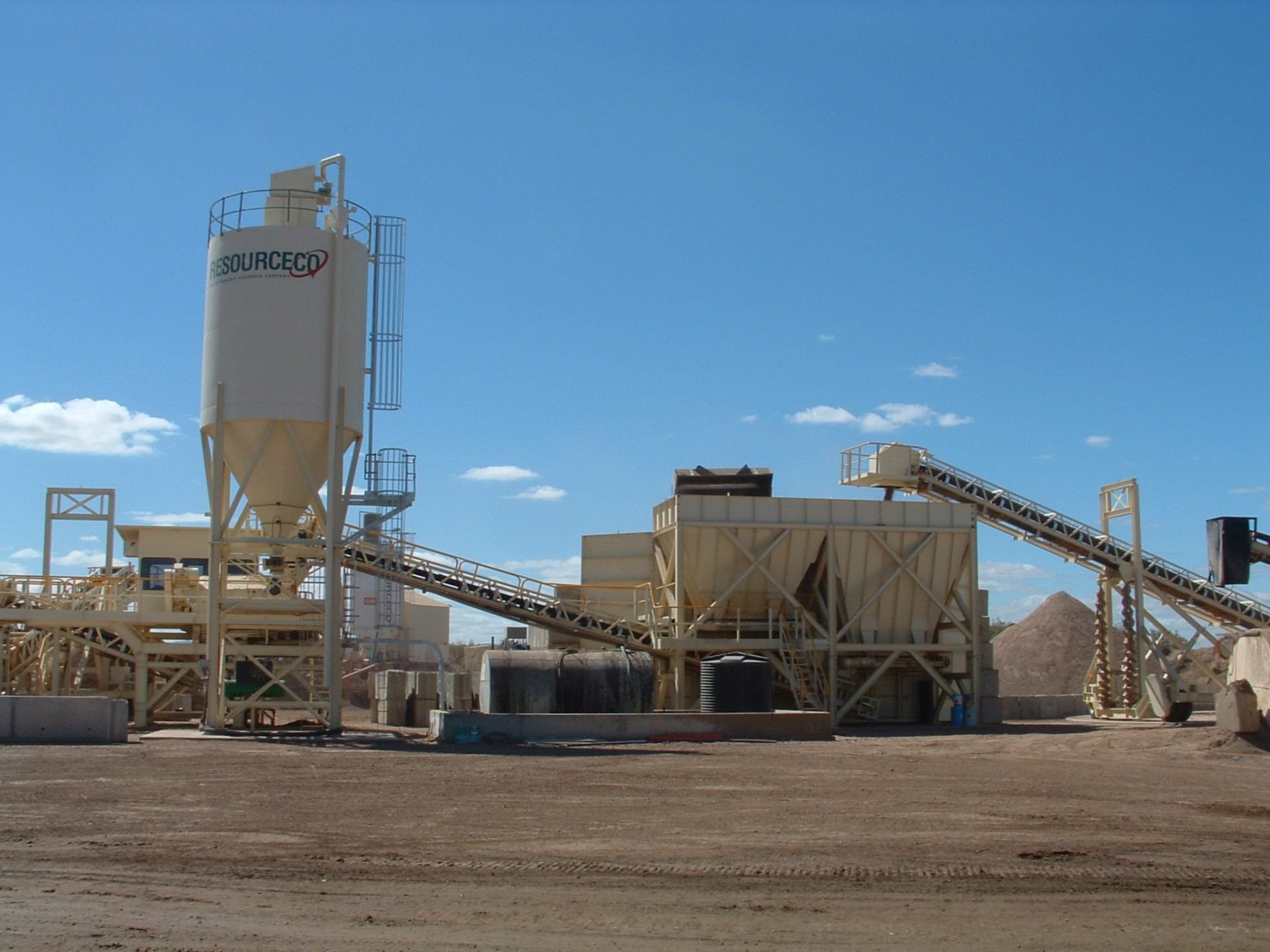 ResourceCo's multi-million dollar Wingfield plant in Adelaide's north, continues to lead the charge in building a circular economy and is celebrating the pugmill production milestone of eight million tonnes of repurposed rubble productto build new roads, homes and buildings.
ResourceCo Operations Manager Tim Wadlow says it's a major achievement to be proud of, as the plant further cements its operations as a leader in Australia's efforts to repurposing materials otherwise destined for landfill and driving sustainability transformation.
"The Wingfield site has led the way right from the start when it commenced operating 25 years ago," Tim says.
"The plant is credited for helping Australia move away from a make, use and dispose model to the recovery, recycling and reuse of products to extract their maximum value – in this case dry non-recyclable materials.
"It's all about using world-leading technology to harness the value in construction, demolition, commercial and industrial waste, otherwise destined for landfill and transforming it into reusable products.
"The material we crush at the site and turn into aggregate, sand and rubble, can be used in the construction of roads, concrete, or residential and commercial projects.
"We continue to support and supply product for major infrastructure and transport projects, including the completion of South Australia's Northern Expressway, Port River Expressway, Flinders Ports at Port Adelaide and the Rail Yard at Regency Park.
"As a company, we remain committed to supporting net zero aspirations of the organisations we work with across Australia and continue to work with them on shared goals for greener supply chains."
The Wingfield plant is fully automated via specifically designed software that also enables ResourceCo's operators to produce many different blends of Optimum Moisture Content (OMC) products very easily and accurately. The site regularly exceeds its hourly target of 300 tonnes per hour.
The 100 tonne cement silo housed at the site, also enables the company to produce cement treated rubble at a percentage rate specified by the customer, further expanding ResourceCo's range of products available.
"At the end of the day, the eight million tonne milestone would not have been able to be achieved without our dedicated and talented ResourceCo team," Tim says.
"Wingfield Plant Operator Ashly Ireland, who has been with us for over 20 years, has been running the site since its inception.
"Ashly is extremely passionate about repurposing materials otherwise destined for landfill and meeting the needs of our customers, while maintaining ResourceCo's high standards for product quality."
With a significant number of infrastructure and civil projects underway, ResourceCo is already working towards achieving another milestone at Wingfield, by producing 10 million tonnes of reusable product.