Who is ResourceCrew?
It's our team of dedicated operators driving ResourceCo's mission to recycle, reuse and relocate soils.

Our ResourceCrew are independent truck owners and drivers who get behind our vision for a sustainable future, every time they get behind the wheel.
Our ResourceCrew is an enormous part of our nationwide team — and with that team continuing to grow, it's never been a better time to partner with us.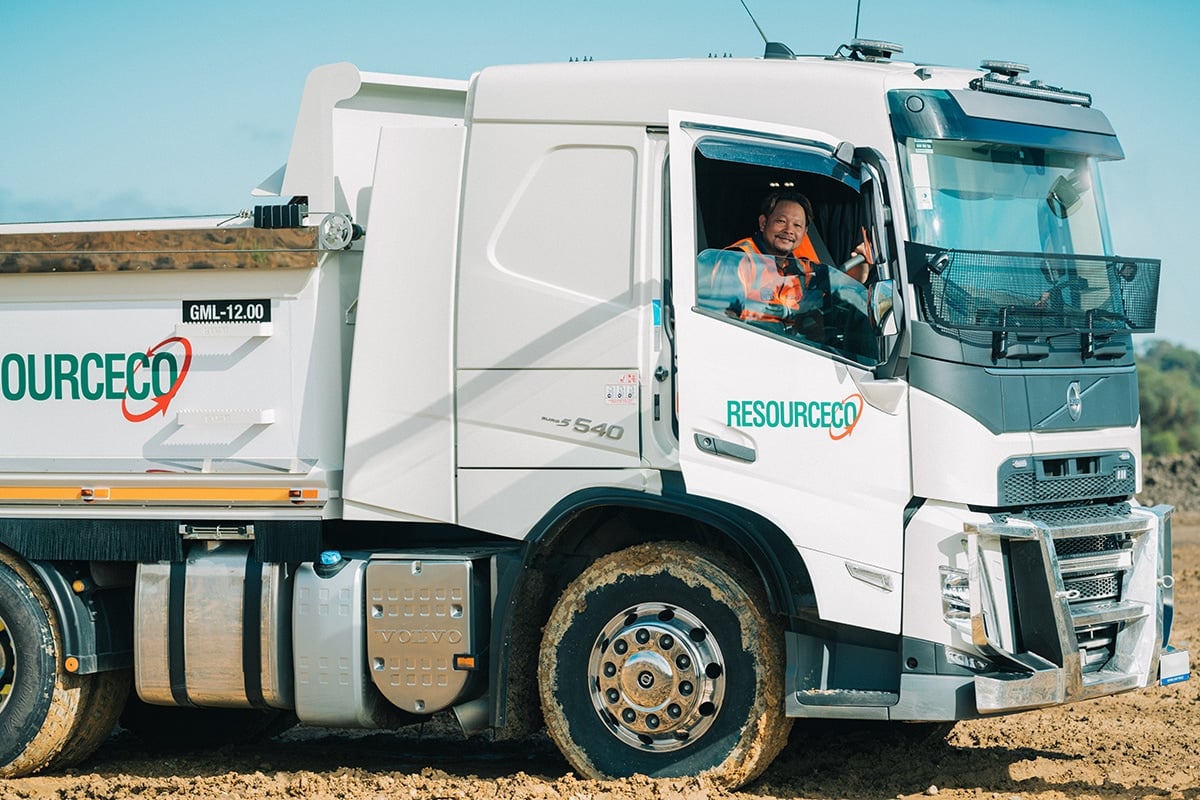 We're always on the lookout for trucks to join our growing fleet. If you'd like to support ResourceCo on a range of projects, register today.

Tomorrow's work. Today
Long-term work and competitive pay on ResourceCo infrastructure projects.
We've clocked more than 30 years on the road.
ResourceCo is a trusted industry leader with decades of experience on a national level.
Always drive connected.
All of our ResourceCrew members get the best communication technology and safety training.
Move the Earth.
Join ResourceCrew and work on projects that make a difference to our planet and future generations.