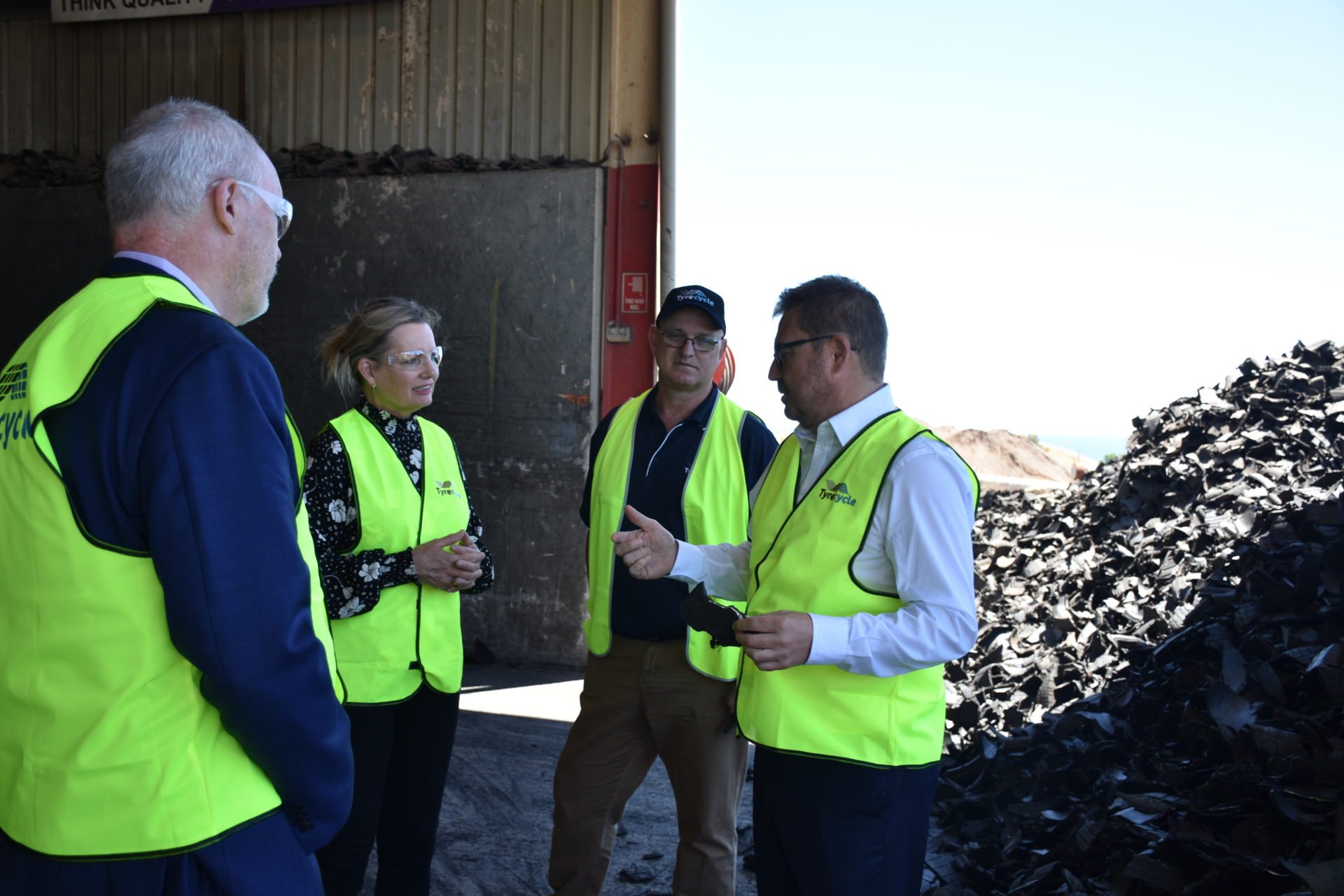 Great to see the role of the circular economy being elevated in Australia with the launch of the new Australian Circular Economy (ACE) Hub by Environment Minister Sussan Ley.
The ACE Hub aims to help fast-track Australia's transition to a circular economy as part of the $1 billion transformation of our waste and recycling industry.
ResourceCo's tyre recycling division Tyrecycle is pleased to be doing its part, taking the Minister on a tour of its South Australian processing facility last week, to see firsthand how waste rubber is being turned into value added products.
What we need now, ahead of the COAG waste bans, is a focus on domestic end markets with bold Government procurement targets.