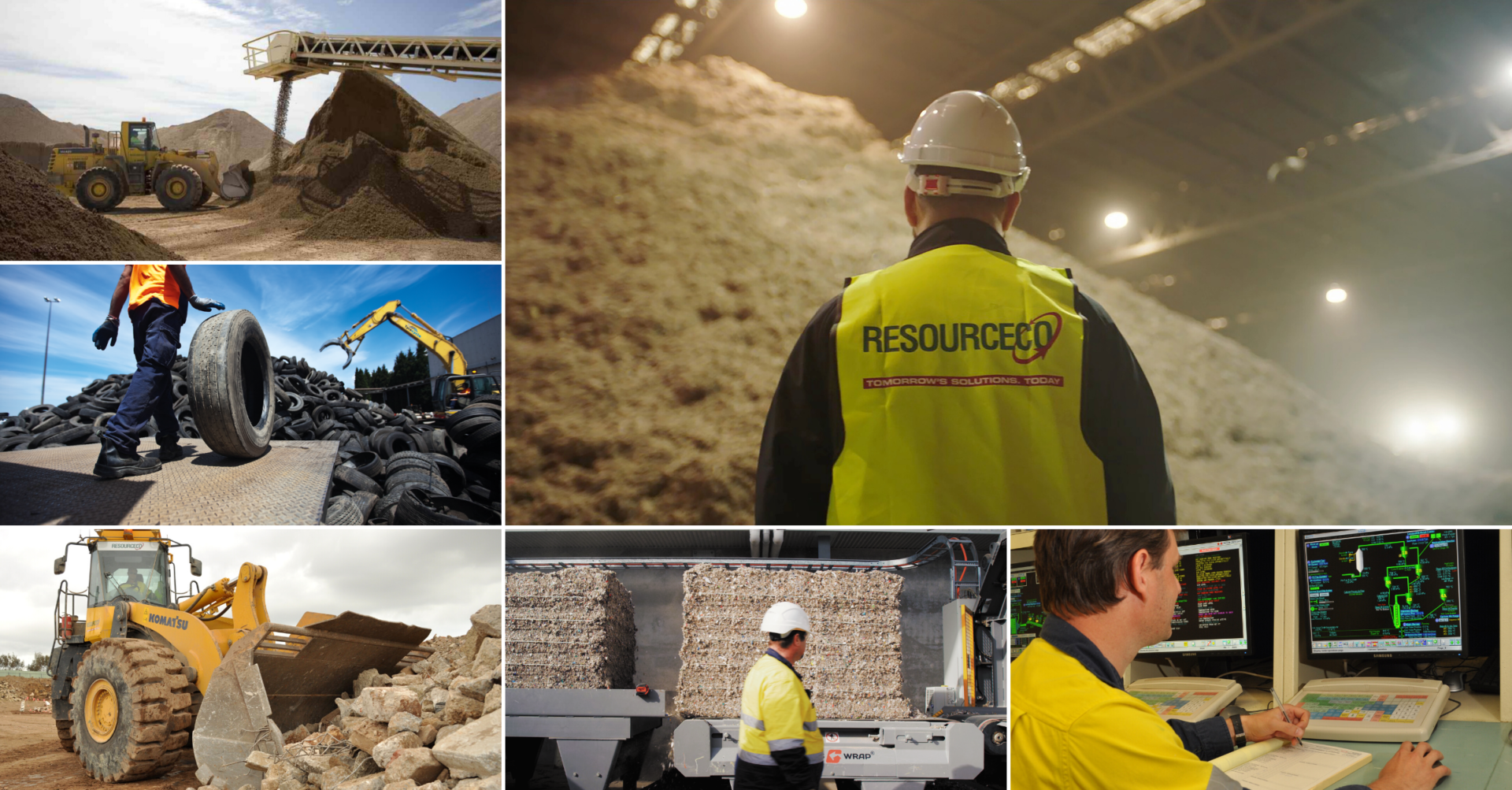 ResourceCo wishes to reassure its customers and the community that it is working closely with Government and regulators to ensure continuity of the essential waste and resource recovery services we provide to the community.
ResourceCo is closely monitoring all protocol and advice from relevant health authorities and has introduced recommended risk minimisation measures.
The health and wellbeing of our staff, contractors, customers, suppliers and communities is our top priority and we continue to take every necessary measure to ensure continuity of service:
Operational measures
Increased hygiene practices including hand sanitisation stations have been introduced across all sites
Social distancing measures are being followed by all staff
We have introduced a separation of our teams to reduce interactions, with all communication via phone / UHF where possible
We have introduced split breaks
Additional toilet facilities have been placed on-site to enhance separation measures
Daily pre-start meeting numbers have been reduced and are occurring outdoors
All equipment is being disinfected prior to and after use
We have adopted an increased cleaning schedule
Non-essential visitors are not permitted onsite
Changes to weighbridge interactions have been introduced
Working arrangements
ResourceCo employees, wherever possible, are working remotely
All Federal Department of Health guidelines in relation to illness and self-quarantine measures are being followed.
All interstate and overseas travel has been cancelled
Digital platforms are being used for meetings to reduce any face-to-face contact
Site opening times
ResourceCo Wingfield
Monday-Friday: 6am-5pm
Saturday: 6am-4pm
Sunday: CLOSED
ResourceCo Lot 202
Monday-Friday: 6.30am-4.30pm
Saturday: 6.30am-1pm
Sunday: CLOSED
ResourceCo Lonsdale
Monday-Friday: 7am-4pm
Saturday & Sunday: CLOSED
Southern Waste ResourceCo McLaren Vale
Monday-Saturday: 6.30am-5pm
Sunday: CLOSED
Southern Waste ResourceCo Hartley
Monday-Friday: 7am-4.30pm
Saturday & Sunday: CLOSED
Southern Waste ResourceCo – Christies Road
Monday-Friday: 7am-4.30pm Saturday & Sunday: CLOSED
ResourceCo Material Solutions
Operating as per normal hours
ResourceCo Wetherill Park Resource Recovery Plant
Operating as per normal hours
Tyrecycle
Operating as per normal hours
ResourceCo has a robust business continuity plan in place to ensure we are able to maintain a high standard of service delivery to our customers.
For more information please don't hesitate to call us on 1300 696 733 or email: enquiries@resourceco.com.au