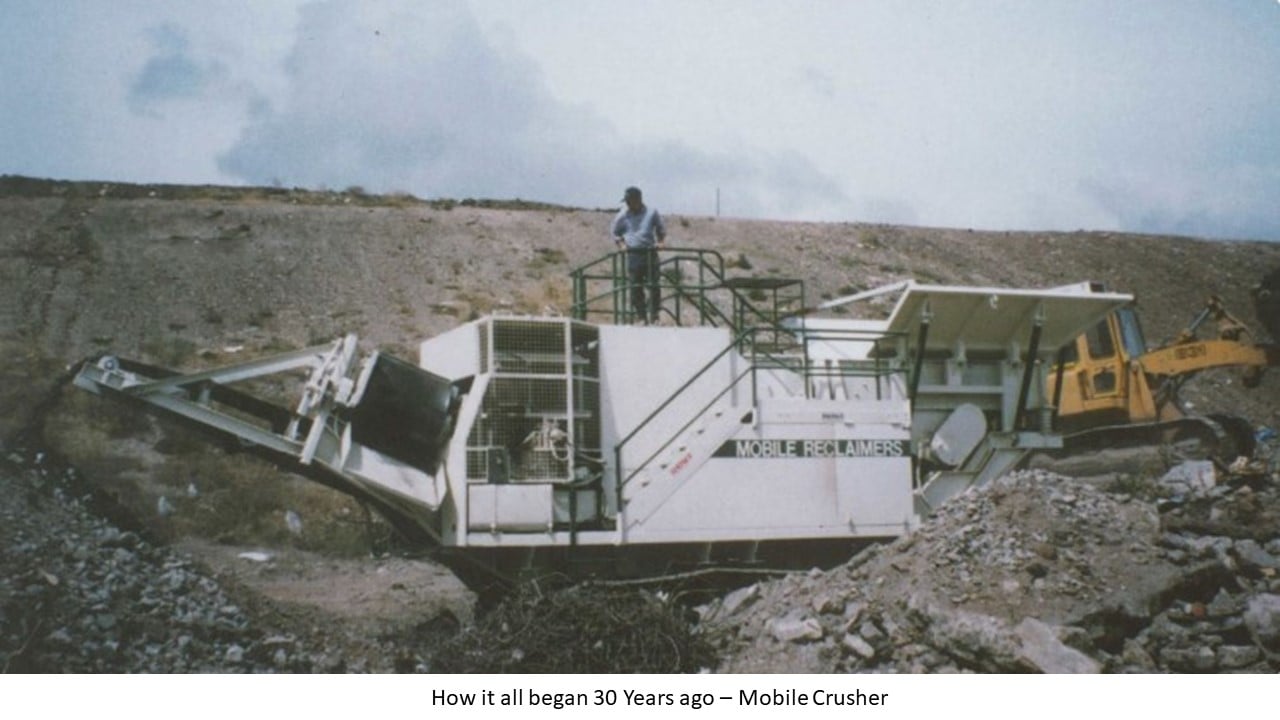 Our 30-year anniversary is a celebration of ResourceCo's legacy, its journey, who we are today and the exciting future ahead.
ResourceCo was started in 1992 with a simple philosophy to leave the world in a better place than it was found.
Our vision to repurpose waste material which would otherwise end up in landfill started off with the construction of a mobile crushing plant built on excavator tracks.
Working on demolition sites across the country and making great progress, ResourceCo then established a centralised business at Wingfield in South Australia in 1995.
The business evolved from the early days to recycle different types of waste streams making ResourceCo a dedicated company that is really focused on adding value to waste.
ResourceCo was the first recycling company to supply recycled road base products to government departments in South Australia with the support of EPA, which was a massive breakthrough in product acceptance.
Since then, there have been many milestones with global and local recognition along the way. Throughout this journey, our people have been the cornerstone of our success – driving innovations and inspired to generate sustainable circular outcomes for communities.
ResourceCo is all about its people who deliver outstanding results. Some employees have been with the organisation along its 30-year journey, others have joined the team of over 900 workers who are dedicated and passionate with an entrepreneurial spirit to turn waste into usable products.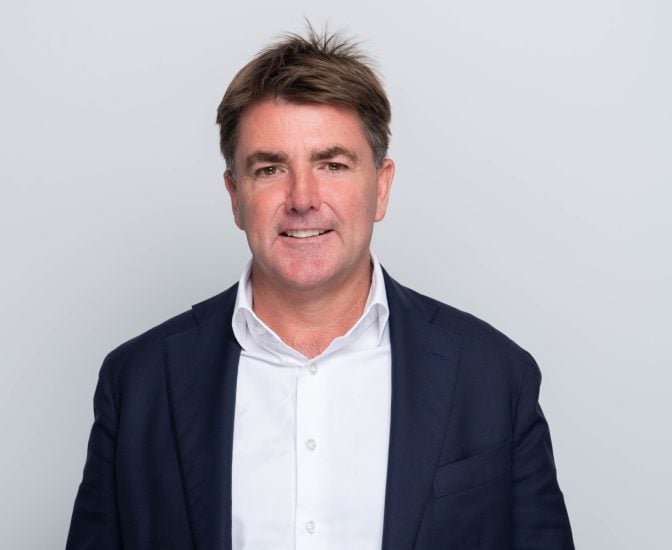 There have been many partners and stakeholders who supported ResourceCo over the years and continue to believe in the endless possibilities of resource recovery, the valuable products we generate, the value addition to the circular economy and making sure that we leave behind a better planet for the generations to come.
ResourceCo has diversified enormously over the last 3 decades recycling over 60 Million Tonnes of waste including construction & demolition, commercial & industrial, tyres, soils and glass into valuable products. Embracing innovations and exploring the possibilities of new waste to product streams, we are ready to expand and grow further with a massive capital investment plan in place.
"Everyone who works for ResourceCo should be proud of what they do here."
– Simon Brown
Our Asian operations celebrates 10 years which is another great milestone of the ResourceCo Journey. We are currently working in Thailand, Malaysia, Japan Korea and India which is something that we are extremely proud of.
The future is exciting. There is a huge focus on the resource recovery industry to support decarbonisation of economies, circular products and generate circular economy carbon abatement.
As we celebrate 30, we look forward to the next 30 years of greater success!