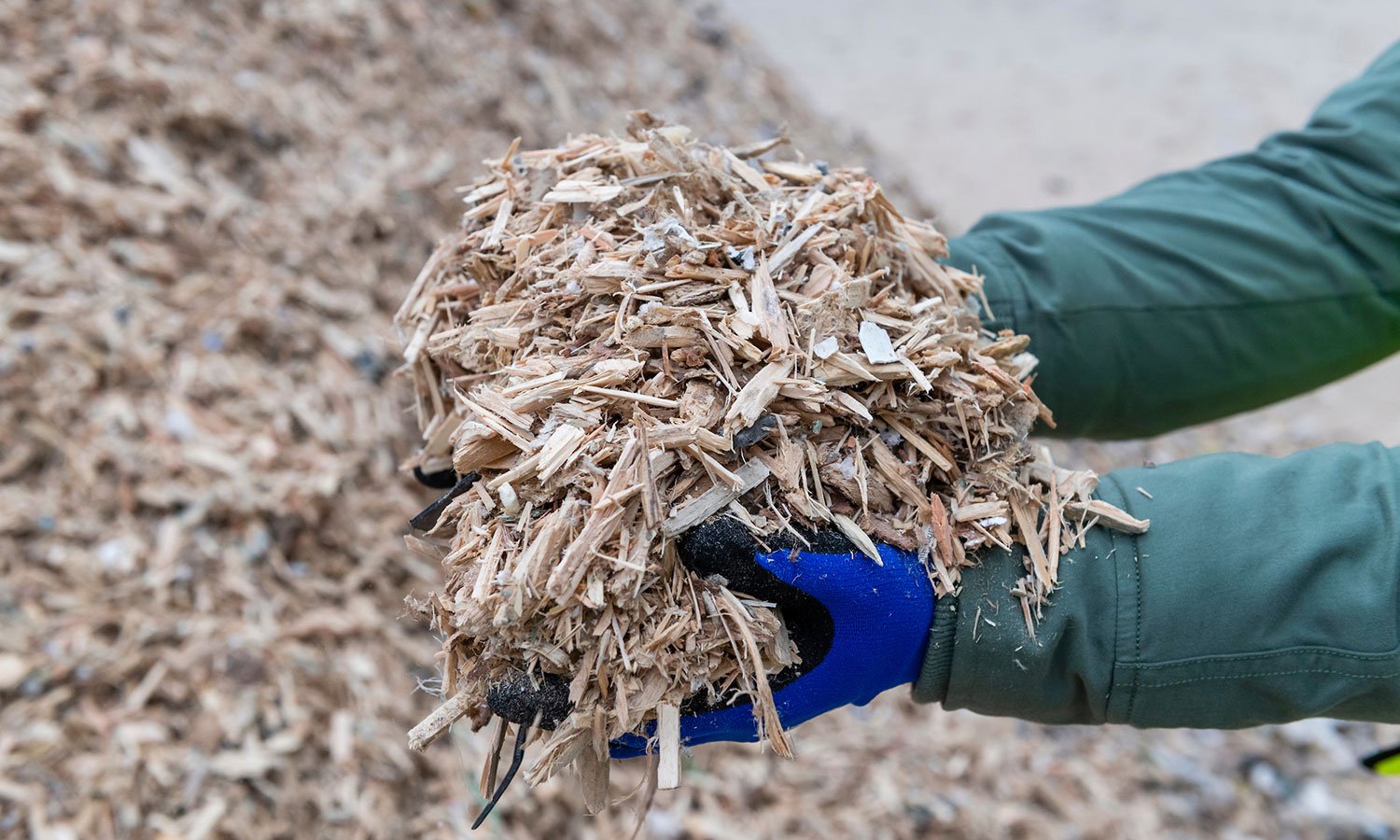 ResourceCo is the largest fuels from waste producer in Australasia and manufactures ready-to-use finished products, including Processed Engineered Fuel (PEF) and Tyre Derived Fuel (TDF)– both of which replace the use of fossil fuels, thereby helping preserve the earth's limited resources.
ResourceCo does not export waste material (municipal or industrial) to any foreign jurisdiction.
Through production of PEF and TDF, ResourceCo is helping companies across Australasia reduce their environmental footprint while providing cost-effective energy solutions.
PEF
ResourceCo exports a finished product known as PEF (processed engineered fuel) which is a ready-to-use alternative fuel source, replacing fossil fuels. ResourceCo sells PEF to both Australian and South East Asian cement kilns.
PEF is generated from select dry commercial and industrial; and mixed construction and demolition materials, and not from municipal waste. It does not undergo any further processing outside of Australia and is completely consumed for energy production in cement kilns without generating residues such as discarded/rejected material, ash or other.
All ResourceCo's exports are supported by valid import approvals or permits from the receiving countries and range from approximately 0 to 5,000 tonnes of PEF per month.
TDF
The environmental and economic case for TDF is well defined and backed by strong evidence. TDF is a globally traded commodity and a value-add product made to a specification for use in sophisticated manufacturing and energy plants in Japan and South Korea.
TDF results in significant diversion of waste from landfill, reduces the use of fossil fuels, results in less carbon emissions (burns cleaner than coal) and delivers twice the energy value of brown coal
Tyrecycle converts rubber waste into quality TDF and other value-added products and has full chain of custody transparency in servicing direct trading relationships with various cement kiln operators in Australia and South-East Asia.
FREQUENTLY ASKED QUESTIONS
Processed Engineered Fuel
How is PEF produced?
PEF is made from dry, commercial, industrial, mixed construction and demolition materials and is consumed for energy production in cement kilns without generating residues such as discarded/rejected material, or ash.
What are the environmental benefits of PEF?
The product reduces greenhouse gas production per tonne of cement produced in comparison to burning fossil fuels. PEF diverts waste from landfill reducing harmful emissions, notably methane.

Is PEF fully compliant in Australia?
Yes. All requirements by the Australian Government's Clean Energy Regulator are met under the Emissions Reduction Fund. PEF also satisfies import regulations of our overseas markets including Malaysia, Singapore and the Philippines.
How much waste does RescourceCo turn into PEF?
ResourceCo converts over 400,000 tonnes of waste into 250,000 tonnes of PEF per annum. This in turn results in over 350,000 tonnes of waste diverted from landfill and 200,000 tonnes of CO2 abated from local waste.
Where does ResourceCo produce its PEF product?
ResourceCo has an Australasian network of resource recovery facilities driving the production of PEF including its flagship sites at Wetherill Park in Sydney, Adelaide at Wingfield and Ipoh, Malaysia.
Why is PEF becoming more popular?
The market for PEF is rapidly expanding both in Australia and overseas because it offers a win-win solution to businesses looking for better environmental outcomes, grappling with increased regulation, looking for cost-effective alternative energy solutions in the face of skyrocketing gas and electricity prices.
How long has PEF been available?
In Europe, PEF has been used for decades in biomass boilers to produce lower cost, lower emissions heat and electricity, while in Australia the product has been traditionally used in cement kilns.
How is ResourceCo revolutionising waste recycling practices in South-East Asia?
As a leading advocate for better environmental outcomes, ResourceCo is actively supporting the Malaysian Government with the clean-up of illegally dumped waste through its alternative fuel processing plant in Ipoh.
The plant has a 50,000 tonne-plus capacity and works by transforming waste from selected non-municipal waste streams that would otherwise go into landfill into PEF.
Tyre Derived Fuel
How does ResourceCo produce Tyre Derived Fuel (TDF)?
ResourceCo's subsidiary Tyrecycle, is the biggest recycler of End of Life (EOL) tyres and conveyor belts in Australia.
Tyrecycle converts rubber waste into quality TDF and other value-added products such as road surfacing, tile adhesive, sporting surfaces and soft-fall playground surfaces.
What makes quality TDF desirable to the cement industry?
TDF is becoming increasingly recognised as an alternative fuel due to its high calorific value with a significant biomass content. It's a physically and chemically stable alternative fuel as well as being cost effective.
How is Tyrecycle leading change in the tyre recycling industry in Australia?
Our commitment is to eliminate the sending of tyres to landfill or whole baled tyres being sent offshore. We're extremely proud to be the only TDF producer in Australia that can guarantee visibility of a 'full chain of custody', ensuring that all our products including TDF, rubber granule and rubber crumb is utilised in an environmentally responsible way.
Tyrecycle fully supports a proposed export ban on waste tyres which will provide the best opportunity to turn all end-of-life tyres in Australia into value-added commodities including TDF while creating more sustainable Australian jobs.
How does Tyrecycle differ from others in the Australian end-of-life (EOL) tyre market?
Tyrecycle offers and guarantees 'full visibility of chain of custody' for all materials received, processed and supplied; ensuring its product are used in an environmentally responsible way.
Tyrecycle does not export whole baled tyres and is a strong advocate for ban on the export of baled tyres.
How much TDF does Tyrecycle produce?
The demand for Tyrecycle's TDF is growing rapidly, with the company currently trading about 120,000 metric tonnes annually, and importantly diverting Australian tyres away from landfill and from export as a whole-baled product.
Is Tyrecycle's TDF product fully complaint?
Yes. Tyrecycle's TDF is manufactured in accordance with strict specifications and regulations, and in line with all Environmental Protection Agency (EPA) and Council approvals in Australia.
What are the benefits of TDF compared to coal?
TDF is not only more cost effective but it provides a superior environmental outcome by reducing reliance on fossil fuels.
As a globally traded commodity, TDF burns cleaner and hotter than brown coal combined with lower moisture, sulphur, nitrogen and ash outputs.
For every tonne of TDF used, one tonne of CO2 is displaced.
Where does Tyrecycle operate from?
Tyrecycle's main processing plant is at Somerton in Victoria, Australia. However, it is the only company in the industry to have a processing plant in each state, operating a total of five secure processing facilities, 12 specialised rubber shredders, five granulators and three large scale mills.